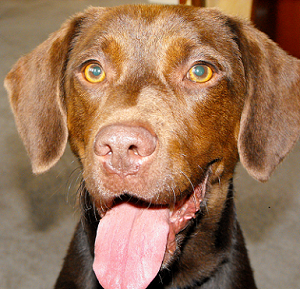 This winter has been kind of crazy, even if you're a 35 lb. dog like me with a dog's version of ADD. I even got to swim and chase balls at my secret swimming hole this Christmas down on the Deschutes. The water was a little cold, but a couple of leaping belly flops and you get used to it. It's still nice to come home to that warm fireplace!
I haven't been in the store very much lately. They say I get too excited with people (my ADD), but I just like to have fun. Speaking of fun, I'd love to dive into that Marquis hot tub with MicroSilk®. Those micro-bubbles sound great and who doesn't want beautiful skin. If I did dive in, I know I would be in big trouble!
There's nothing like Sunday afternoons at home. Sunday is usually chicken on the BBQ grill day. The chicken always smells good coming off the grill. The best part is that I get all the giblets and neck, cut up and sautéed for my dinner. It's my best meal of the week!