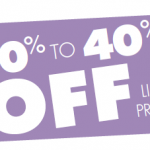 Fireside's big springtime One-Day Sale is happening this Saturday, April 20, 2013 from 9am to 5pm.
For one day only, save 10% to 40% on all our in-stock patio furniture, gourmet grills, fire pits, wood and gas stoves, and fireplaces, pellet stoves, Marquis Spas, swim/excercise spas and accessories. Big savings on last year's models, clearance models, special purchases, and floor samples. Plus, get a FREE Weber Q100 portable gas grill ($159 value) with any purchase of $2,000 or more (labor not included).
It's a great opportunity to spruce up for spring with with new patio items or even a brand new hot tub, as well as upgrade for next winter's heating season with bargains on stoves & fireplaces.