Our New Celebrity Hot Tubs!
Celebrity Hot tubs are a new brand of lower priced hot tubs built by Marquis. They may be lower priced, but they have many great features like waterfalls, LED surround lighting, head cushions, lots of jets and an amazing and affordable optional marine grade audio system. They are the best value in hot tubs today.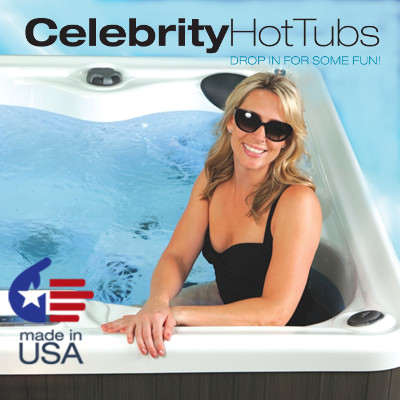 They're priced from $3999 to $5295 here at Fireside. They seat from five to seven people, depending on the model. Not only are they made in the USA, they're made right here in Oregon and on the same assembly line that quality Marquis hot tubs have been made for 25 years. While they are made for the American market, they also meet European standards for use throughout Europe.
So, add a little celebrity status to your lifestyle with a Celebrity Hot Tub™. Whether you want to relax alone, catch up with the kids, romance your love or party the night away, a Celebrity Hot Tub is the place to be. Quality built and designed to perform, your Celebrity Hot Tub will play a leading role in your life, encore after encore. Celebrate, and drop in for some fun! You can find them all at CelebrityHotTubs.com. Then, come into Fireside and see them in person! You will be impressed!

---
Grilla™ Smoker-Grill
Made in the USA. New for Summer 2013, this pellet-fueled beast can can out-grill, smoke and barbecue the best of them…plus, it's easy to operate!
Learn more about made-in-the-USA Grilla™ in our Grills Section…

---
Piazzetta's "Goddess of Pellet Stoves"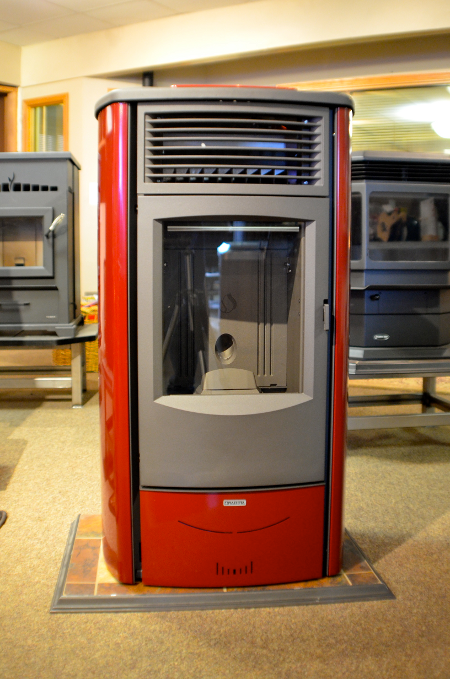 Piazzetta has solved the need for pellet stove good looks and quiet operation in a big way. That's right, they're an Italian pellet stove manufacturer. It turns out that much of Europe has become interested in pellet heat because of wood pellets being CO2 neutral and because propane and heating oil are very expensive there. In fact, Piazzetta apparently makes as many pellet stoves as do all of our American pellet stove manufacturers combined. They're quite a success story, dating back 60 years. Piazzetta stoves are built in a modern 700,000 sq. ft. facility and are exported all over the world.
Back to Piazzetta's "Goddess of pellet stove" model called Sabrina. It's the largest of the two models that are currently available. It does all the things that quality American pellet stoves do plus more. It has the easiest to read and use controls, its quieter than all the American pellet stoves, it's constructed out of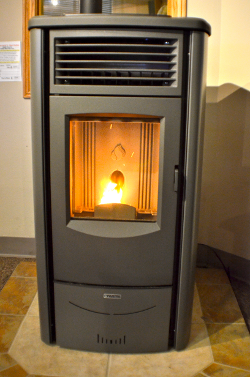 many cast iron parts for long life, its extremely efficient and it has great styling.
Oh yes, Sabrina has been nicknamed the "Goddess of pellet stoves" because of its great style and because it's very tall, slim and hot. It comes in a choice of colors and can fit well with most all home styles. We also have the Monia on display and burning. Monia is a smaller version of Sabrina with the same great looks, high efficiency and color choices. So, if you are in the market for a pellet stove, not only do we have all the best American pellet stove models to choose from here at Fireside, but we now have the incredible pellet stoves from Piazzetta with special Introductory discounts.
---